A Life of Health & Balance
"The doctor of the future will give no medicine, but will interest patients in the care of the human frame, in diet, and in the cause and prevention of disease." –Thomas Edison
Acupuncturist Theresa Gilmore Offers A Life of Health & Balance
Top rated Acupuncture Clinic

Voted best acupuncturist in Miami Florida

Affordable exceptional care provided

Convenient location
Balance in the body is essential to good health. A proper diet, exercise, and a good night's sleep are essential to having that balance. Thomas Edison had the right idea, but he doesn't live in today's stress-filled world. It is my goal to help you achieve and maintain good health. Acupuncture, Aromatherapy, Herbal medicine, Homeopathy, Massage, and Reflexology can aid in keeping outside stresses at a minimum.
Many conditions related to the stress of today's high-tech world respond extremely well to old-world medicine. I use a holopathic approach, meaning that I stay as close to nature as I can in my treatments. This is because I see what happens to the world and the human body when we deviate too far from nature. Also, there is more to healing than simply taking medicine. True healing occurs on many levels and affects many bodies including the physical, mental, emotional, astral, etheric, ancestral, and spiritual. Most of these levels are energetic. The human body is a highly complex energetic system, and acupuncture, herbal medicine, and homeopathy are all energetic medicines.
Traditional Chinese Medicine –Proven Healing Power
The following is a list of a few problems Traditional Chinese Medicine, TCM, has been effective at treating:
Addiction: alcohol, drug, and smoking
Acid reflux
Arthritis
Asthma
Bursitis
Constipation
Diarrhea
Digestive trouble
Headache
Incontinence
Irritable Bowel Syndrome
Menopause
Pain
Sciatica
Sinusitis
Sleep disturbances
Stress
Tennis elbow
Tooth pain
Urinary tract infection (UTI)
Vomiting
Wrist pain
Services
Providing professional acupuncture, aromatherapy, herbal medicine, homeopathy, massage and many alternative medicine treatments serving Coral Gables, Falls, Kendall, Palmetto Bay, Pinecrest, South Miami, and the surrounding areas in Miami Dade.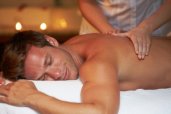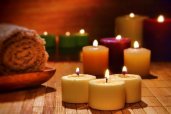 I had very painful hemorrhoids for 6 months and tried EVERYTHING. After being treated by Theresa 3 times they had significantly improved, and by the forth time they completely disappeared.
I would highly recommend Theresa for any problem condition you might have, I only wish I had seen her first.
Theresa's first attempt at helping my body mend was when I had a severe migraine. With acupuncture and massage, she was able to get me to function again normally within 30 minutes. Having such a great experience with her, I have had her resolve issues/injuries with my shoulder, knee, and back. I have had such a terrific experience that I have recommended her to family, friends and even my wife. We both swear by Theresa.
These statements have not been evaluated by the FDA, Federal Drug Administration. Anything discussed or sold on this website is not meant to diagnose, treat, cure or prevent any disease. The information on this website is not meant to take the place of the one-on-one relationship with your current health care professional and is not intended as medical advice. It is intended as the sharing of informaton from research and experience of Theresa Gilmore. Theresa Gilmore encourages you to make your own healthcare decisions based on your research along with a qualified health care practioner.
Ready to relieve pain and promote well being?
Acupuncture Miami Physician Theresa Gilmore works promoting health and well-being for people with a variety of health conditions. Let Theresa help you too.
Call 305-812-1844 or contact her by e-mail below to book an appointment.
Theresa Gilmore, LAc
9990 SW 77th Ave #208
Miami, FL 33156
(305) 812-1844