Services
The treatments listed below are safe, natural, effective, drug free treatments
Acupuncture
Acupuncture is the stimulation of specific acupoints along the skin of the body.  It involves various methods including the application of heat, pressure, laser, or penetration of thin needles. It is a form of complementary and alternative medicine and a key component of traditional Chinese medicine (TCM). According to TCM, stimulating specific acupuncture points corrects imbalances in the flow of qi (energy) through channels known as meridians. Acupuncture aims to treat a range of conditions, though is most commonly used for pain  relief.
Homeopathy
Homeopathy balances the body using substances from nature with the idea that "like cures like." Potentization is the method of preparation for these substances. For example, using potentized red onion treats colds and allergies that have similar symptoms of burning watery eyes, runny nose and sneezing.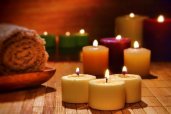 Aromatherapy
Aromatherapy uses the wonderful sense of smell for healing. Concentrated essences of flowers, fruits, herbs, and plants have been used for centuries. Essential oils can effectively impact the user on a cellular, physical level as well as in the emotional, intellectual, and spiritual areas of your life. Essential oils provide a system of medicine which is not only in total biochemical harmony with the human body, but also noninvasive to it in terms of electromagnetism. Used alone or in conjunction with massage the benefits of aroma therapy are subtle but powerful.
Herbal Medicine
Herbal Medicine uses a wide variety of plant and mineral substances to restore balance and can greatly enhance the effects of acupuncture especially in chronic disease.  Herbs, like acupuncture, have been used for several thousand years and treat a wide variety of conditions including, but not limited to, common colds and flu, digestive and menstrual issues, sports injuries, UTI's, anxiety, sleep disturbances, incontinence, and skin conditions.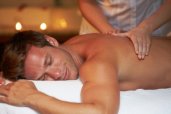 Massage
Massage is an enjoyable and relaxing way to stay healthy. Regular massage can keep the body's energy balanced and keep stress from accumulating in the body in the form of tight muscles which can potentially cause muscle injuries, insomnia and more. Reflexology can be incorporated into your massage treatment and has very positive and powerful benefits. Give the gift of health to a loved one. Gift cards available. Make an appointment today for yourself and a loved one. Discounts for multiple same-day treatments (ex: you and a family member) and packages. In the Lucky 7 Package, if you get six massages in six months, the 7th one is free. See below to make an appointment.
Gua Sha
Gua sha, meaning "scraping sha-bruises", is a traditional Chinese medical treatment in which the skin is scraped to produce light bruising. Practitioners believe gua sha releases unhealthy elements from injured areas and stimulates blood flow and healing. Gua sha is also referred to as "spooning" or "coining". Gua sha is an ancient technique used in modern times and is very helpful for lung conditions including asthma and bronchitis and is also helpful for relieving muscle tension.
Cupping
Cupping therapy is an ancient Chinese treatment using local suction on the skin; practitioners believe this mobilizes blood flow in order to promote healing.   Cupping is beneficial for lung conditions such as bronchitis and asthma and is also helpful for relieving muscle tension.
Bach Flower Therapy
Bach Flower Therapy is a simple and natural method that opens the door to better health.  Bach Flower Essences gently help to achieve harmony and balance in all aspects of our being and can help you take control of the way you feel and get more out of life.
These statements have not been evaluated by the FDA, Federal Drug Administration. Anything discussed or sold on this website is not meant to diagnose, treat, cure or prevent any disease. The information on this website is not meant to take the place of the one-on-one relationship with your current health care professional and is not intended as medical advice. It is intended as the sharing of informaton from research and experience of Theresa Gilmore. Theresa Gilmore encourages you to make your own healthcare decisions based on your research along with a qualified health care practioner.
Ready to relieve pain and promote well being?
Acupuncture Physician Theresa Gilmore works promoting health and well-being for people with a variety of health conditions. Let Theresa help you too.
Call 305-812-1844 or contact her by e-mail below to book an appointment.
Theresa Gilmore, LAc
9990 SW 77th Ave #208
Miami, FL 33156
(305) 812-1844